Project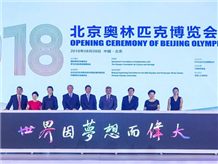 The Olympic Expo

The Olympic Expo, organised by the Samaranch Foundation in partnership with the Olympic Foundation for Culture and Heritage, is an exhibition concept that will be developed in different cities prior to the next Olympic Winter Games, Beijing 2022. The main objective is to promote Olympism in China. As an official Olympic activity, it is supported by the Organising Committee for the Olympic Winter Games Beijing 2022 and the Chinese Olympic Committee. The event, themed "Olympism is a philosophy of life", aims to promote winter sports and the Olympic values to the Chinese public.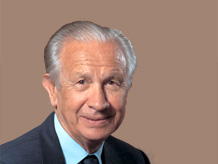 Samaranch biography

The Samaranch Biography is an official biography about the late former IOC President Juan Antonio Samaranch complied by the Samaranch Foundation, it's planning to be synchronized issued globally in 2015 with Spanish, Chines and English versions.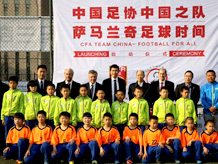 Free Football For All

The "CFA Team China – Football for All" project has established special 5-person football courts in over 10 cities in China through enterprise donations, and open to public for free reservation throughout the year, it also organize football trainings for youth people for free and organize grassroots football league, in order to promote & popular the football sports and national fitness concept.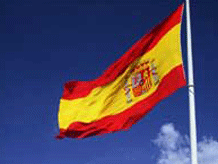 Samaranch scholarship

The "Samaranch Scholarship" has been set up since the Foundation's establishing in 2013. The scholarship aims to finance the domestic youth people which have potential but lack material conditions, and send the qualifiers to Spain for world level sports training & studies like tennis, football, etc., and help to reach their sports dream.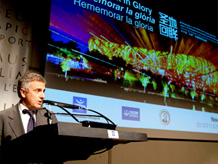 China-Spain Sport&Cultural Exchanges Activists

2013 is the 40th anniversary of the establishment of diplomatic relations between China and Spain, Samaranch Foundation has chosen 2 artists separately from China and Spain and send the artist to the other country to hold personal art exhibition there, as a celebrating activity for the 40th anniversary.
Samaranch Sports Development Foundation
More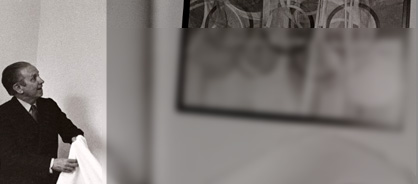 Central Street Management Office, 9 Duanjie Street, Harbin Road Lane
Email:info@jasfoundation.org
Fax: 010-65852888